Take a front-row seat to hear the stories behind some of Australia's most successful and iconic sports people and business leaders. The show is hosted by Matthew Kidman, former business editor of the Sydney Morning Herald and author of three books. Kidman takes the time to uncover the rarely heard stories behind these successful individuals to give listeners a unique perspective of what makes them tick.
Episodes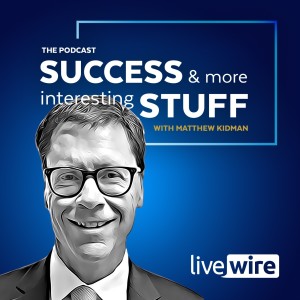 Monday Jan 10, 2022
Monday Jan 10, 2022
In this episode of Success and More Interesting Stuff, we introduce the good doctor Sam Hupert, founder and major shareholder of radiology imaging group Pro Medicus.
Sam has been talking business for as long as he can remember, thanks to his entrepreneurial parents. Even as a medical student he was exercising his commercial skills with a successful photography enterprise.
Once computers began to take off outside academia, Sam saw the possibilities for medicine. Over the years, he and the Pro Medicus team have exploited each advance in computing technology to build up a formidable lead over their rivals.
Asked to explain their success, Sam says, "I think we had a vision. I know a lot of people say that, but we did. And it was to build a better mouse trap in an area where we genuinely do good. We aid the clinical process, there's no question."
Out of a modest building in Richmond, Melbourne, Sam and his collaborators have grown Pro Medicus into a $6 billion global group.
Along the way he and business partner Anthony Hall have amassed fortunes of over $1.5 billion each. Despite the outrageous success, Sam thinks there is a long way to go.