Take a front-row seat to hear the stories behind some of Australia's most successful and iconic sports people and business leaders. The show is hosted by Matthew Kidman, former business editor of the Sydney Morning Herald and author of three books. Kidman takes the time to uncover the rarely heard stories behind these successful individuals to give listeners a unique perspective of what makes them tick.
Episodes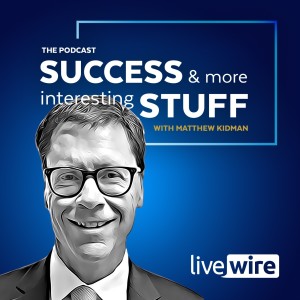 Saturday Jan 22, 2022
Saturday Jan 22, 2022
Jun Bei Liu landed in Australia as a 16-year-old without a social or business network and very little English. From this humble beginning she has worked her way through the ranks and today is managing close to $1 billion for well-known fund manager Tribeca.
Jun Bei is tireless and an inspiration for both women and those from outside the establishment.
Here she recalls her earliest exposure to share market investing as a child in Shanghai, and relates the path she has taken to lead Tribeca's Alpha Plus long-short fund.
Jun Bei's energy, humour and sheer enjoyment of a career in investing have brought her a long way, and she's certain there are bigger and better things to come.