Take a front-row seat to hear the stories behind some of Australia's most successful and iconic sports people and business leaders. The show is hosted by Matthew Kidman, former business editor of the Sydney Morning Herald and author of three books. Kidman takes the time to uncover the rarely heard stories behind these successful individuals to give listeners a unique perspective of what makes them tick.
Episodes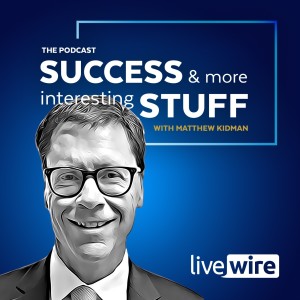 Thursday Dec 08, 2022
Thursday Dec 08, 2022
In this final episode of Success and More Interesting Stuff, we turn back the clock and talk to legendary fund manager Peter Morgan.
Peter was a 'master of the market' in the 1990s at the helm of Perpetual Investments. When he left in 2002, the group was managing about $12 billion and was outperforming the market year after year, notching up returns of more than 14% per annum.
Peter and Warwick Negus went on to turn heads with their boutique venture 452 Capital. But about a decade ago, doctors diagnosed brain cancer and gave Peter less than a year to live.
Although this diagnosis eventually proved incorrect (though not before an intensive round of chemo), his time as a professional money manager was over. He still avidly watches global markets, but with only his own funds on the line. Nonetheless, he thinks experience has made him an even better investor these days.
In this episode Peter talks about learning from the 1987 sharemarket crash and the dotcom bubble. He looks with the discipline of an ex-auditor at modern reporting metrics and shares his conviction that Australia's culture of regular dividends might be holding us back, closing with a timely challenge for domestic enterprises.