Take a front-row seat to hear the stories behind some of Australia's most successful and iconic sports people and business leaders. The show is hosted by Matthew Kidman, former business editor of the Sydney Morning Herald and author of three books. Kidman takes the time to uncover the rarely heard stories behind these successful individuals to give listeners a unique perspective of what makes them tick.
Episodes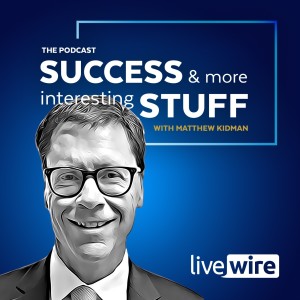 Tuesday Jan 04, 2022
Tuesday Jan 04, 2022
Episode three of Success and More Interesting Stuff features Rob Millner, the patriarch of Washington H Soul Pattinson.
Soul Patts is the closest investment vehicle that Australia has to Warren Buffet's Berkshire Hathaway.
And like Berkshire Hathaway, Soul Patts has been an outstanding success. Rob is only the fourth Millner to run the company over 100 years and to date he has managed to multiply the share price 11 times and increase the dividend every year.
Rob — and Soul Patts — take the long view, with disciplined focus on fundamentals and proud attention to corporate governance.
"I've always had it at the back of my mind that I don't want to be the one that blows the place up," he says.
In this episode, Rob describes what it was like to take on great responsibility as a young man and how he thinks about succession planning these days.
He also shares his simple rule for buying cheap stocks, and explains why so many investors fail to follow it. 
Comments
(1)
To leave or reply to comments, please download free Podbean or
Best interview. Rob Millner you are a brilliant thinker. I am happy that I brought shares in Sol